Her Choice
We haven't watched anything animated as part of our movie nights so I thought I'd pick this one. I like superhero films and comics and so thought that this would be a great choice (given I know he also is obsessed with superheroes)
Surprisingly found myself drawn into the story of the Flash who is transported to an alternate universe and is faced with alternate (darker) versions of his fellow superheroes. He must enlist the help of his 'new' friends to help him return to his time.
I really didn't expect to enjoy this film as much as I did and it was also very adult which took me aback. That is not to say it was filled with copious amounts of sex, nudity or other adult themes, but it was surprisingly violent (and not just of the cartoon variety).
I don't know how animated films rank alongside non-animated films but I was fairly confident that I had won at this point. Let's see if I was correct!
His Choice
A potty-mouthed Reese Witherspoon really impressed me with her performance in this film. Perhaps it's because I don't know much about her movie career prior to the Legally Blonde franchise. Unsurprisingly, this is an 18-rated film as there are enough expletives and offensive language bandied about here to make your nose hairs curl.
Kiefer Sutherland proved sufficiently compelling to watch as a twisted and manipulative 'Wolf in Sheep's clothing. I was pleasantly surprised by the comparisons drawn between the story of Little Red Riding Hood and this film. Really great attempt.
Cough
Of course I'm not going to pick apart any plot holes. This isn't what these #ponyfilms posts are about. I thoroughly enjoyed this film and wouldn't be surprised if this won the PFOTW award!
The Scoring
The winner of the Pony Film of the Week was him by almost 2 points!
I'm actually surprised that I lost!
I can't believe that a glorified adult cartoon trumps this great performance from Kiefer and Reese though superheros will undoubtedly always be the more popular thing to watch (and receive the higher rating!)
Perhaps I'm just a sore loser…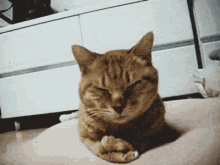 ---
Which of these films have you (or would you) watch?
Next week is 'G' week!
If you're unfamiliar with how this works, check out my introductory post to our 'pony film' nights…