Hi lovelies,
You may have noticed a lack of posts here in the last few weeks. I didn't want to turn this post into another "I'm sorry that I haven't posted in a while" blog post. But I suppose this is my way of saying sorry for being a flake. I will get organised again soon!!
Blogging is my outlet for being myself and talking to you about almost anything. Sharing reviews and discussing tea, book and other related things with you. It's a hobby. A hobby that has really helped me with some down times as well as provided a platform for my rambles. I've chatted with a lot of you who may share the same interests as me and I love the community vibe here!
Sometimes though, real life gets in the way of this hobby – something that I find really frustrating. At the slightest risk that anyone reading this knows me, I will carefully choose my words.
I have been downright stressed out at work.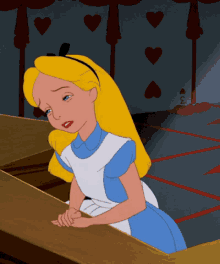 But I'm actively working on fixing that. I've been forcing myself to go to the gym twice a week, which has actually been helping my happy hormones but I've also been indulging in another of my many hobbies.
Drawing/ Doodling!
( What can I say? I have many interests! Have you seen my About page?)
I've been doodling with so much enthusiasm that it has been helping me stay present, mindful and a lot happier. So much so that I am working on a little project that I hope to share with you soon!
Yes, I know. The last thing I should be doing is taking on another project. Right?
I just want to let you know that I'm not going anywhere anytime soon…
---
Coming Soon
Lots of new content is coming to my blog soon, including:
Comedy Book Week – 16- 23 July
Secret project  – revealed
Travel updates (I'm going on a trip!)
More tea and book related rambles
Hope to see you round these parts soon!
A doodle a day keeps the sadness at bay!